Please read the below carefully
By completing any transaction with Elysium fitness LTD or using an Elysium fitness LTD service in any format, you are agreeing to abide by the House Rules. We ask you to make sure you are comfortable that you can comply with the House Rules before continuing. This is not an exhaustive list and ELYSIUM has the right to use its sole discretion to add or alter at any time to prevent a breach of our terms and conditions.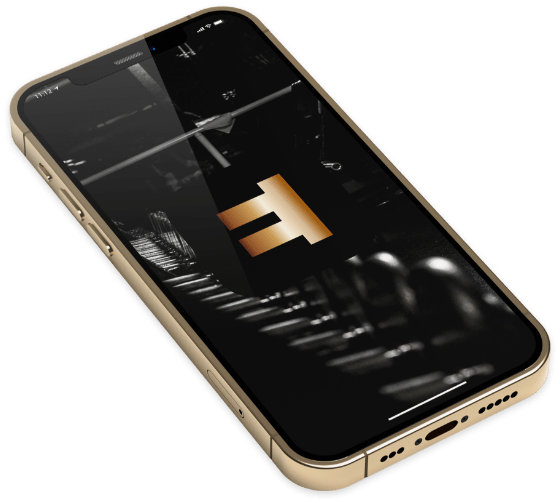 PLEASE DO
1

Access any ELYSIUM site through a booking made via your own account only.

2

Bring a friend but always invite them via your booking on the app only.
Failure to do so, goes against our terms and conditions.

3

Use the star rating system to assess how you found the venue upon entry and
provide feedback for future improvements.

4

Log out of your ELYSIUM session at the end of your booking and star rate
how the facility was left upon exit.

5

Sanitise your hands upon arrival and during the session when necessary

6

Wipe down all equipment used both before and after your training session.

7

Keep the space both in a clean and tidy manner and always leave equipment and shower rooms the same way in which you found them.

8

Before you exit, please ensure you remove all belongings and items which were brought into the space by yourself and your guests. ELYSIUM will not be held responsible for any valuables left behind at the end of your session.

9

Leave the space on time. As a courtesy to our house rules and to the next booking, please also end your session in the app upon exiting. If you log out late, you will be charged a late leaver fee of £5. Refund requests for late leaver fee's will not be accepted.

10

Respect the space and its equipment and acknowledge that all items provided are property of ELYSIUM. Any equipment or items which may go missing during your session, will be formally reported and payment will be taken to replace these items immediately.

11

Respect our SOS feature and the integrity for its creation.

12

Engage in tailoring your music and lighting choices for each session.

13

Have an awesome session with ELYSIUM every time. Make it Your Space Imagined!
PLEASE DON'T
1

Bring in guests without inviting or registering them via your booking prior.

2

Use any elysium spaces to engage in unlawful activities.

3

Compromise the intergrity of the brand at any time. Our brand is strictly not to be involved in or affiliated with any acts which may compromise or damage elysium's image.

4

Smoking is strictly prohibited inside any elysium facility. This includes vaping.

5

Excessive noise will not be tolerated. Please always respect our community and be aware of other parties around us.

6

Attempt to bring minors into the elysium space. Should you wish to bring in any persons under the age of 18, please firstly get in touch with us on info@elysiumgyms.co.uk prior to any further action.

7

Abuse our sos feature and use it to gain access to an elysium site for the purpose of a training session. Any parties found doing so will be barred from elysium immediately and prosecuted.

8

Add or remove the equipment and amenities provided. All equipment/amenities choices, have been strategically made. Should you have an equipment request, please contact info@elysiumgyms.co.uk for assistance.

9

Forget to log in and out of your sessions every time. Not doing so, will result in additional charges to your account.

10

Disrespect our staff, clients or their guests. Elysium prides itself on being a safe, inclusive space where all are welcome.